OWASP – JKPG [FREE]
24-maj 2018
Description
You are invited to the this great security event close to you, educating, free of charge, networking oportunity. Does it sound too good to be true? No, this is for real – OWASP JKPG have just sprung into existence!
It is close to you because we think Jönköping needs a thriving secuity comunity, educating because two excelent speakers and authorities in their feilds have volenteered to share their knowledge, free of charge thanks to Sigma sponsoring this event and network oportunity because you are coming.
Agenda
17:30 You are served a light sandwich
17:50 Welcome to OWASP JKPG
18:10 Why you should fear injections [Daniel Hausknecht ] A brief overview over the OWASP Top 10 project and a dive into number 1 and 7 of the list, injection and Cross-site scripting (XSS) attacks.
18:55 IoT LPWAN security Sigfox and LoRaWAN [Mikael Falkvidd]
About the IoT radio protocols LoRaWAN/Sigfox security.
19:45 OWASP JKPG just got moving, you should join the movement
20:00 Mingle and snacks
Let us all, together mourn the 1998:204
21:00 Official end
Speakers
Daniel Hausknecht
Daniel is a PhD student at the Chalmers University of Technology in Göteborg with a research focus on web application security.
Throughout is career he contributed to various international research projects, enjoyed many collaborations, e.g. with Google, and had direct impact on W3C web standardization.
Mikael Falkvidd
Mikael Falkvidd is an IT Consultant specializing in IoT, with skills in IT infrastructure, technical architecture,
product management, evaluation of emerging technologies and IT project management.
Mikael holds a Master of Science in computer science majoring in data communications and has recent
experience from working in an agile/scrum environment as Development Team Lead.
During his career as an consultant Mikael has worked on numerous IT projects designing and delivering systems used by more than 30 million users.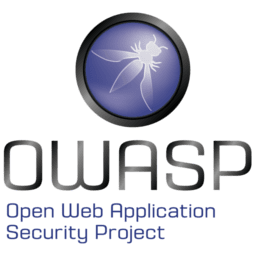 Practicalities
This is a FREE event thanks to Sigma.
A variety of light sandwiches will be available, e.g., vegan, vegetarian or cheese. For other food preferences and/or allergies please contact us using the contact form.
If you cannot make it to the event please cancel your ticket such that someone else (on the waiting list) can take your seat.
We plan to hold this event in English.
We are looking for volunteers that can help making OWASP JKPG a success.
Skydda ditt företag
Vi fokuserar på det vi kan bäst, informationssäkerhet i världsklass!